Product description
JAWAR ventilation blocks are intended for the construction of natural or mechanical ventilation ducts. For the production of blocks, the company uses perlite-concrete mixtures, which allows for high acoustic insulation and fire resistance. It is worth knowing that ventilation is the process of removing used air from rooms and providing fresh air in its place. Therefore, you should pay attention to its correct operation, because the air in all rooms is constantly polluted. The most popular type of ventilation used in residential buildings is natural ventilation, also known as gravity ventilation. Its driving force is the difference between the density of cold (fresh outside) and warm (inside) air. Cold air enters the rooms through leaks in windows and walls of the building or through air inlets installed in windows or walls. After mixing with the air in the room and being heated, it leaves the room with pollutants through ventilation grates connected to the ventilation ducts. According to the building regulations, inlets for ventilation ducts must be located in the kitchen, bathroom or toilet, windowless rooms, and sometimes also in other rooms.
Properties
Very high acoustic and thermal insulation
Regular shapes – possible to connect using glue
Easy cutting and grinding
Sizes compatible with JAWAR chimney blocks
Low building area
Easy and fast installation
Biological resistance, hindering the formation of fungi and mold
Tested on fire spreading according to EI120 class
CE certified according to standard:

EN 12446 T600 (N) G (50) MI
Available sizes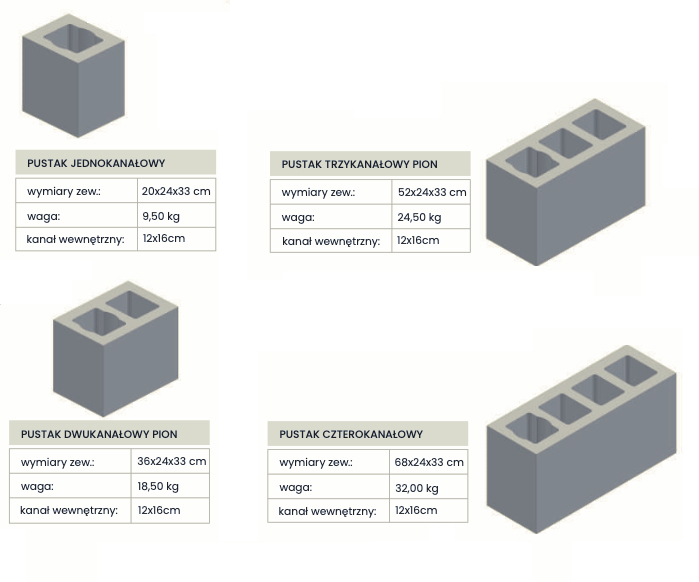 Kit components
Basic elements:
For an extra charge: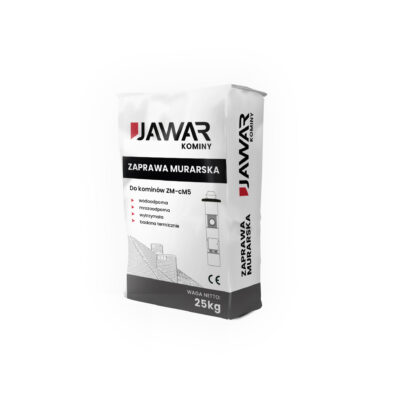 Chimney block mortar
Select a chimney
Are you wondering which chimney will be right for your home? Relax - you don't need to know anything about it. We are chimney specialists and we will be happy to help you. Use the convenient configurator that will quickly help you choose the right chimney for your home.