JAWAR classical mechanical ventilation
Ventilation
Sometimes the construction of a building does not allow the installation of vertical ducts and the JAWAR ATMO system. JAWAR also offers solutions for classic mechanical ventilation.
Product description
The classic JAWAR mechanical ventilation system is based on JAWAR recuperators and Vent-Flex pipes. It ensures easy and quick installation, high tightness of the system, very good heat recovery parameters and high comfort of use.
Scheme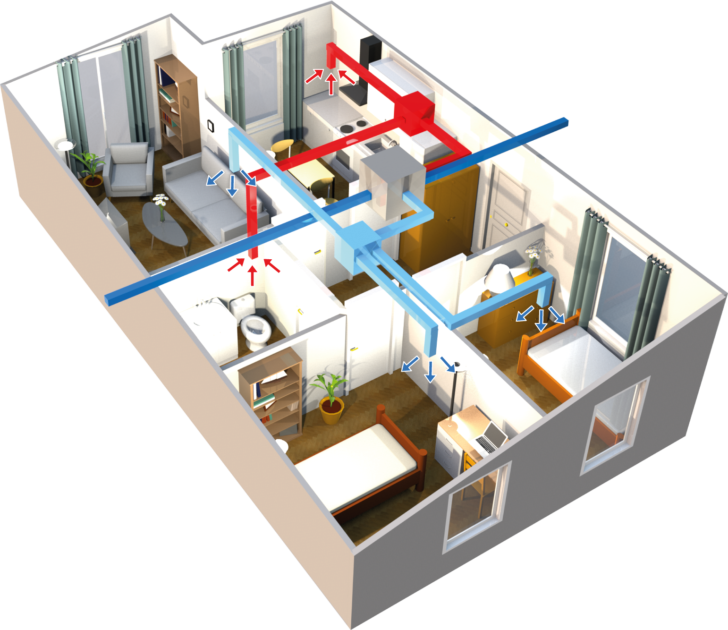 Classic recuperation price list
Example price list for ventilation system including JAWAR air handling unit and Vent-Flex pipes.

*The price list should be treated as an average value for a given solution. The final valuation is based on the technical documentation of the mechanical ventilation system, taking into account all points of the project. The price list does not include the cost of assembly work.
Kit components
Basic elements:
For an extra charge:
Select a chimney
Are you wondering which chimney will be right for your home? Relax - you don't need to know anything about it. We are chimney specialists and we will be happy to help you. Use the convenient configurator that will quickly help you choose the right chimney for your home.