JAWAR KS
Ceramic chimneys
JAWAR KS is a two-layer steel chimney system for the removal of exhaust gases from condensing and low-temperature boilers. It consists of a casing made of perlite-concrete blocks and a core made of acid-resistant steel.
Application:
oil / gas (condensing)
JAWAR KS chimney is used to exhaust flue gas from condensing and low-temperature boilers.
Properties:
For gas and oil boilers
For condensing and low-temperature boilers
Capable of operation with boilers with closed combustion chamber
Max flue gas temperature 200C
Operation in overpressure and underpressure
For use in single-family and multi-family housing
Low weight and size
Favorable price!
Chimney system marked with CE according to the following standards:PN-EN 1856-2 T200 P1 W Vm L50050 (O00)
Available sizes
8cm
Chimney construction
Environmental protection
JAWAR KS chimney can be used both in new construction and in restoration of existing buildings. Thanks to its small dimensions (20 x 24 cm), it can be integrated into an existing wall during restoration. The chimney can be connected to the most modern condensing devices. It helps to increase the efficiency of the heating device through heat recovery in the chimney and the possibility of condensate return to the boiler.
Kit components
Basic elements:
For an extra charge: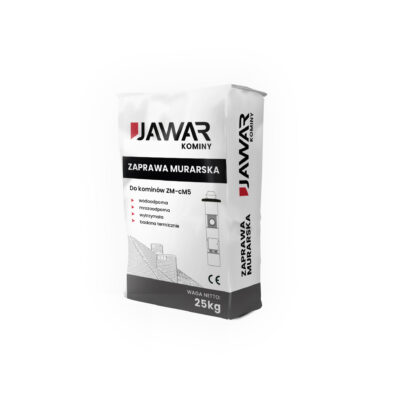 Chimney block mortar
Files to download
Price list of Chimneys System – Ceramic chimneys 2021
Size: 3.48 MB
Select a chimney
Are you wondering which chimney will be right for your home? Relax - you don't need to know anything about it. We are chimney specialists and we will be happy to help you. Use the convenient configurator that will quickly help you choose the right chimney for your home.